Math Bingo
Adults like to play bingo because they have the chance to win prizes. Young children like it because they love to play, but once they get a little older they might find the game boring. But it doesn't have to be that way!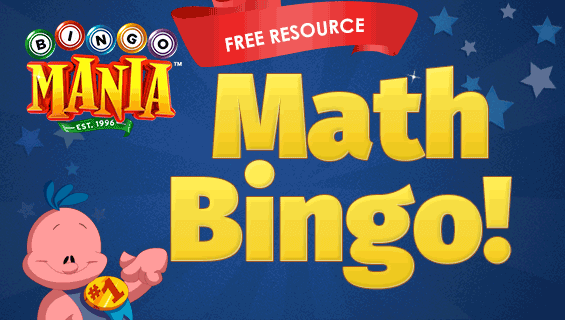 There's an easy way to increase the challenge and the fun of bingo by playing math bingo. It's just like regular bingo, but players have to solve a math problem to get the called number. Math bingo can also be used to help your children get a head start in school.
How to Play Math Bingo
The parent, teacher, or an older child will be the caller. The caller is responsible for calling the bingo questions and checking for correct bingos. Everyone else is a player.
Each player gets a math bingo card to start. We'll have a selection of them at the bottom of the page for different kinds of math bingo. The caller takes the list of math questions related to whatever math topic the bingo game is covering.
The players cover their free space with a marker, then the caller will read off one question at a time to the players. The caller should also record the answers secretly to keep track of which numbers have been called.
Players will place their marker on the number they think answers the problem. If they don't have that number on their card, they're out of luck! The caller should give sufficient time for the players to solve the problem.
Play continues until someone has placed 5 markers across a row of their card, down a column of their card, or across a diagonal from corner to corner. Once this is done, that player should call bingo out loud.
The caller should check the winner's card to make sure the player's markers correspond with the right answers. If all their answers check, that player wins! Keep playing if you want until everyone has called out bingo!
Print Out Ready Math Bingo Cards For Free
Below you'll find a series of already created Math Bingo cards from addition, subtraction, division and multiplication. You can also use the Google powerpoint edition to re-create different cards for your game. Be sure to continue to check this page, as we will create and upload many more variations of free cards for you to print and use.
---
Addition Cards
---
Subtraction Cards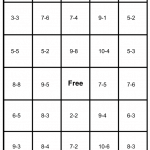 ---
Multiplication Cards
---
Division Cards