If you're like most bingo players, you've tried a lot of different online bingo sites and bingo halls, and you probably ran into some pretty strange bingo variants. The UK has a huge online bingo community, but the kind of bingo they play there is not the kind US players are used to. We're going to take a look at how different countries approach bingo and online bingo. You just might read a variant you'll want to try!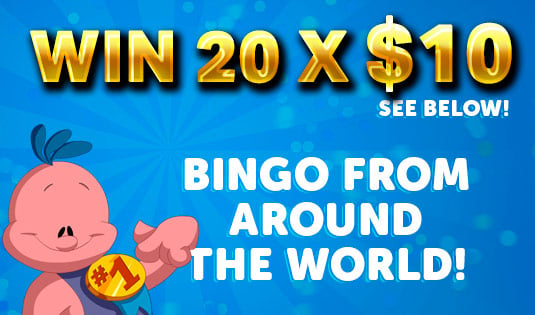 USA: 75-Ball Bingo
This is a game that uses 75 balls and 5×5 cards and is the most common way to play bingo in the United States. Each column is labeled with one of the letters of the word bingo. Numbers 1-15 can be found in the B column, 16-30 in the I column, and so on. Thus, each column will have a third of the possible numbers for each letter. The center space is considered to be a free spot.
The goal of the game can vary, but the basic version involves getting five spots marked in a straight line in any direction. However, there are many different win variations depending on the game that's going on. Players playing in a bingo hall or online should always confirm what that game's winning conditions are.
During play, a caller pulls out a random number one at a time, then announces the letter and the number. If no one calls out bingo after a period of time, another number is pulled and the process repeats until someone calls out bingo. Once that happens, play stops and the caller or an assistant checks the cards to see if the win is valid.
The UK and other UK Territories: 90-Ball Bingo
This version of bingo is played with 90 balls and has more of a gambling feel to it. Instead of cards, players are issued strips. Each strip has a set of tickets on a page, usually six, and one strip is used each game. Each ticket is made up of three rows of nine spaces. Within each row, four spaces will be blank and five will have numbers. The first column can have the numbers 1-9, the second 10-19, and so on. A six-ticket strip will have all 90 numbers somewhere on it.
There are only three ways to win. The first person to fill in all five spots in a row on one of the tickets wins first. Then the person to fill all five spots in two rows in a single ticket wins. Finally, the person who can black out an entire ticket wins. It is possible to win more than once in a single game. Usually, the later prizes are worth more than the earlier ones.
Other than these changes, the same procedure is used for calling, though only the number is called with no letters.
Mexico: Loteria
Loteria is a bingo variant, but a very strange one. Instead of using numbers, a special deck of 54 cards is used with different images on them. Players have 4×4 cards with corresponding pictures on them as their play cards. There are several ways to win depending on the variant played, including four-in-a-row, four-in-a-square, all four corners, and blacking out the whole cards.
Loteria callers have a set of riddles that they use to describe the cards before showing them. Those who can figure out the riddles early have an advantage over newcomers. Callers are rated on the cleverness of their riddles. It's a great way to learn some colloquial Spanish.
And instead of bingo, winners call out Loteria!
Thanks to online bingo, there are also minor variants you can find like 30-ball (speed) bingo, which is played on a 3×3 card, and 80 ball bingo, which is played on a 4×4 card. Smaller cards like these lead to faster games which appeal to some players. There are also strange variations like death bingo where getting a bingo kicks you out of the game!
The most common variants you'll find online are 75 and 90 ball, so anyone who wants to play bingo with foreign players should learn both variants. BingoMania offers both 90 ball and 75 ball bingo so you can pick the one you like the best! If you haven't tried one or the other, sign up for an account on BingoMania today.
What's Your Favorite Type of Bingo Game (75, 90, or Lotteria)?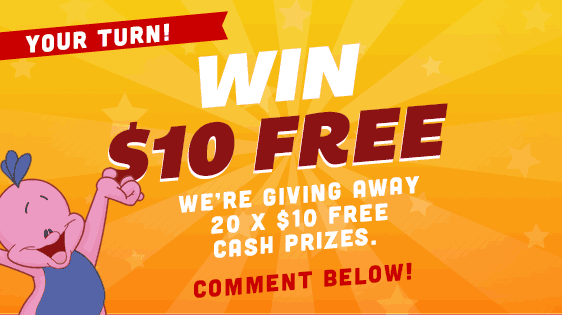 Like, Google or Share this blog post
Share your comments below
Include your Alias
and enter a chance to win 1 of 20 x $10 good luck charms
Winner's will be picked and credited by Monday, June 6, 2016.