Rewards Program
Welcome to the new BingoMania Rewards program – the only rewards program that offers you XP points, instant cash and bonuses as well as progressive funding bonuses.
Earn XP (experience points)
Increase your deposit bonuses with Progressive Funding Bonus™
Unlock Instant Cash & Bonus Credits
Collect Accomplishment Badges
Plus more perks coming
---
Collect XP Points (Experience Points)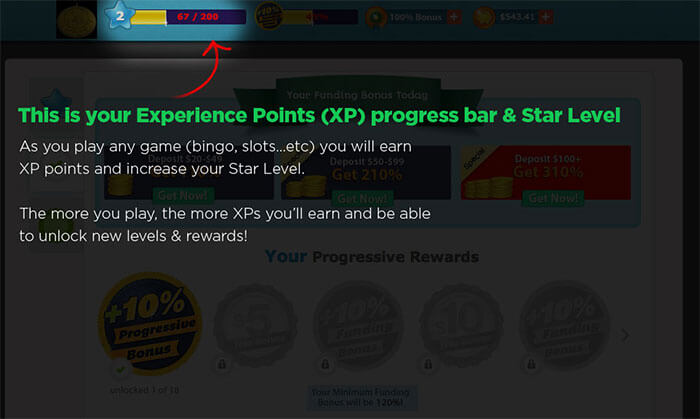 As you play any game (bingo games, slots, Video Poker, etc.), you will earn XP Points and increase your Star Level.
The more you play, the more XPs, you'll earn and be able to unlock new levels & rewards!
---
Progressive Rewards Bar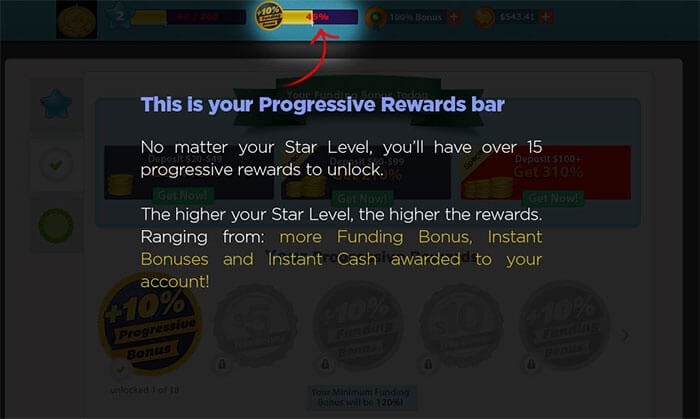 No matter your Star Level, you'll have over 15 progressive rewards to unlock per tier level.
The higher your Star Level, the higher the rewards. Ranging from: more Funding Bonus, Instant Bonuses, and Instant Cash awarded to your account!
---
Progressive Funding Bonuses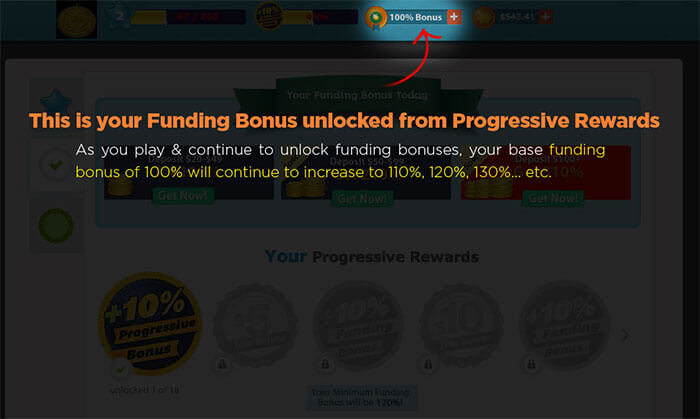 This is your Funding Bonus unlocked from Progressive Rewards. As you play & continue to unlock funding bonuses, your base funding bonus of 100% will continue to increase to 110%, 120%, 130%…etc.
---
Your Balance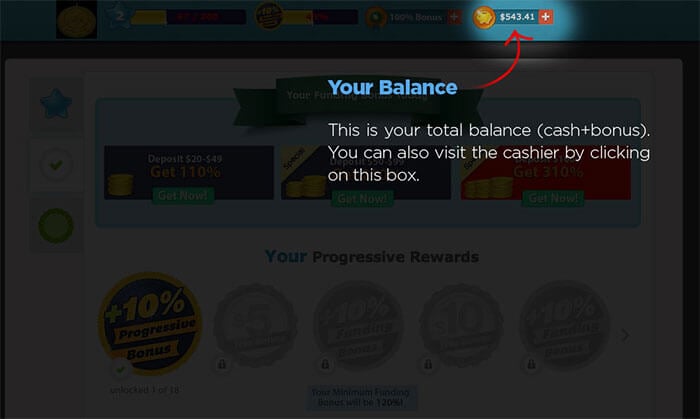 This is your total balance (cash+bonus). You can also visit the cashier by clicking on this box.
---
Your Funding Bonus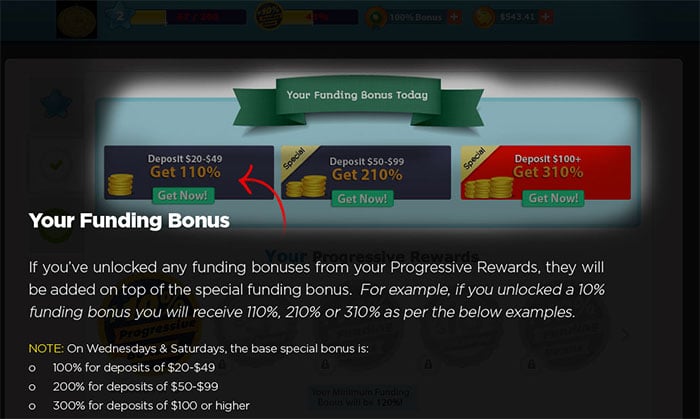 If you've unlocked any deposit bonuses from your Progressive Rewards, they will be added on top of your daily base free funding bonus.
For Example: if you unlocked a 10% Progressive Deposit Bonus, you will receive your base bonus + 10% extra bonus
Note: On Wednesdays and Saturdays, the base special bonus is:
100% for deposits $20 – $49
200% for deposits $50 – $99
300% fore deposits of $100+