Pinocchio Slot Game
Skippy is super happy now that Pinocchio is part of the BingoMania community, he thinks you're going to love playing the all new Pinocchio Slot Game.
Yes this is the same Pinocchio you came to love as a child.
About the Pinocchio Slot Game
A classic story in a classic setting, but do not expect a classic slot machine! PINOCCHIO features multiple game levels offering unique features including: Fairy Re-Spins, Pinocchio Wandering Wilds and much more! Travel to School and find the Scatter Wild Books or to the Stage and discover the Dancing Wild reel. When in secondary worlds, all wins are doubled!
Pinocchio Slot Screenshots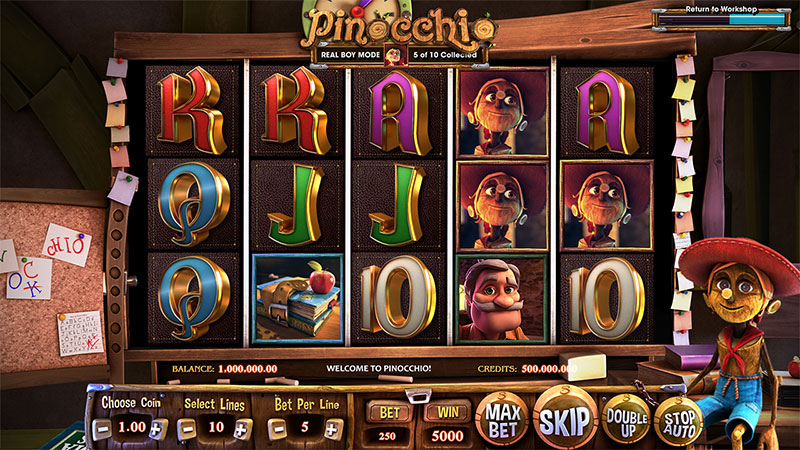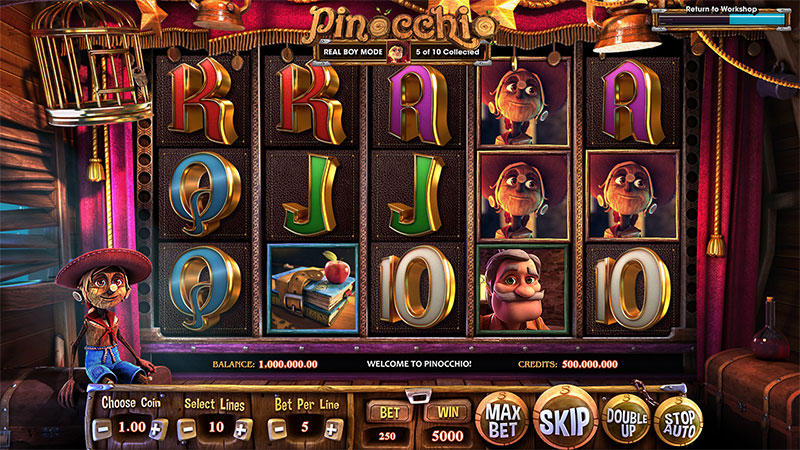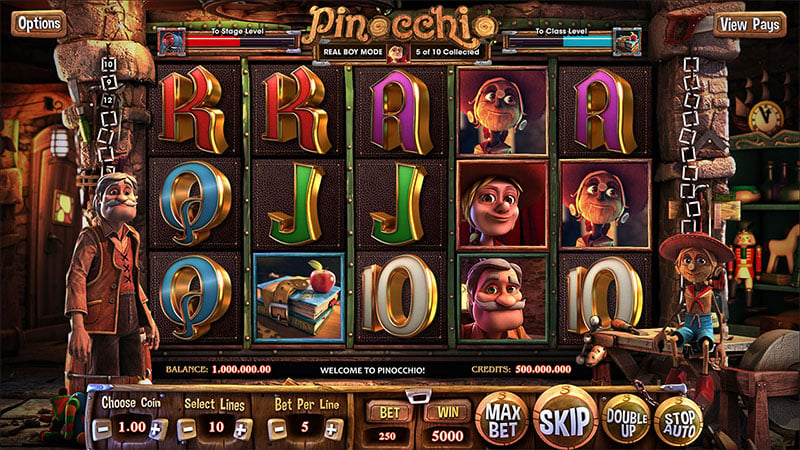 Why You Love Playing it at Mania
It's mobile friendly – yes, you can play this game on your mobile device (iPad, iPhone and Android powered phones)
You'll earn XPs as part of the Mania Rewards to unlock added perks (more free bonuses & instant cashes)
Features of the Game
You get to enjoy three different themes:
Gepetto's Workshop
The Puppet Show
Pinocchio's Classroom
The Workshop is Pinocchio's primary world and where you will begin the game. During each spin, in the Workshop world, special symbols WAGON and BOOKS may appear on reels II and IV. Each time one of these symbols occur, it will be collected towards being transported to a different WORLD.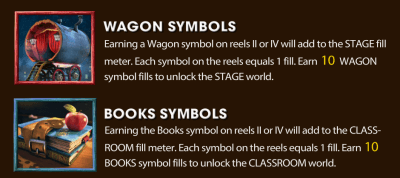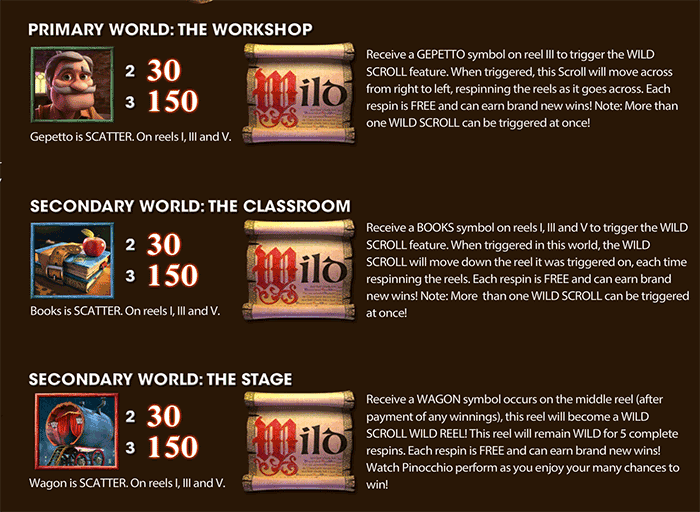 How to Get Transported into a New World
Simply fill either meter and you'll be transported into a new World
If you have any active WILD SCROLLS, these will be completed before entering the new world.
Your progress in REAL/WOOD boy mode will also travel with you to the new world
When transported to the new world, you will have 8 spin count down before returning to the Workshop world. Each time a spin results in a win, your count down will not decrease. No unpaid spins (such as Fairy Re-Spins, or Scroll Wild Action) will decrease this number.
Once the countdown reaches 0, you will be returned to the WORKSHOP world.
Unique Features
Unlock Special in Real Boy Mode
Fairy Re-Spins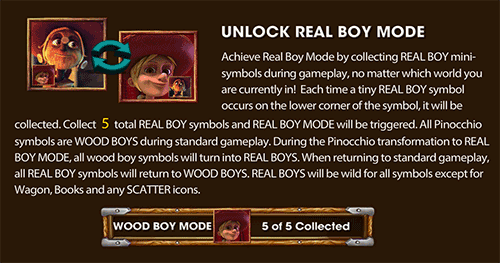 You can access this exciting game from the New Slots Lobby. Enjoy!