May 10, 2017
you're looking to play bingo online for money, you've come to the right place. Since we launched BingoMania.com back in 1996 as one of the first internet bingo sites, we've gained tons of knowledge and experience over the past two decades.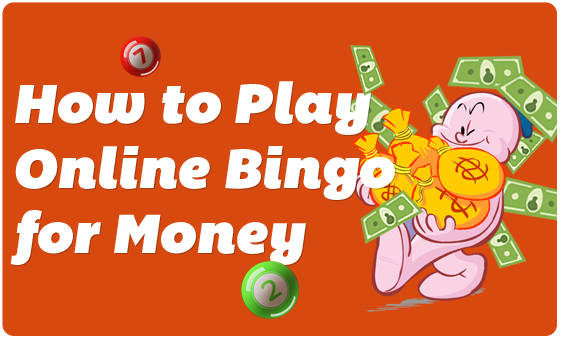 Fast forward to present, not only can you play for real money at Mania but you can now play the popular game on various devices & channels:
Online for pay to play from your desktop & laptop
On your iPad or mobile device
or on Facebook with sites like Zynga
and of course at your favorite local bingo hall
Though there are many ways to enjoy a game of bingo, sites such as BingoMania or BingoPalace remain as the preferred option for real cash prizes.
How To Get Started Playing Online For Real Money
If you're in North America, there are about twenty or so sites that are pay-to-play with standard technology to easily and securely play.
To get started, heres' a quick laundry of check list to go through before you sign up:
1) Do you receive a no deposit bingo?

If yes – Always check the site's bonus policy.

You want to watch out for any funny business such as bonus wager rules. (see below for more details)

2) Do a search on Google "site name + review" to see what other players have said about this site
If after above you're still interested, here's what we suggest:
1) Sign up for an account

2) Before you make a deposit, open one of the bingo rooms and the chat room

3) Get a sense of how vibrant the chat community is

4) Look at the current & upcoming bingo games' prizes. Are they descent jackpots?

5) How often does the bingo room's jackpot get hit? (TIP: you can find this usually on the site's winner's page)
What Are Bonus Wager Rules?
Think about it this way – when you walk into a land base casino, does the club give you any bonus when you exchange your money into chips to beat the house?
Of course not!
To remain competitive, online sites do offer you a bonus. These bonuses are intended to extend your playtime and enjoyment.
But majority of sites protect themselves by imposing a bonus wager rule on your bonus money before you become eligible to cash out any of your winnings.
Typically, you can expect on average a bonus wager rule of 3 x the bonus you received.
For example if you receive 100% free bonus on your $20 deposit, you'll have to wager a minimum of $60 before you can qualify to cash out your winnings.

Why $60? Since you receive $20 free in bonus and the sites 3 x bonus wager rule will require you to wager $60 (3 x $20 = 60).
Are there any sites that do not force any bonus wager rule?
Yes! In fact CyberBingo.com a competitor of ours and of course us at BingoMania are one of the few sites that do not make players go through silly bonus wager rules.
We believe, you have more fun when you receive fantastic deposit bonuses to go along with life changing jackpots like our regular $100,000 Bingo Game.
How Do You Cash Out Your Winnings?
In North America – winnings on average take 7 days to reach you after you have requested a withdrawal.
Traditionally you can receive your winnings in the form:
Wire Transfer
Money Gram
Bank Transfer
or Check
How Can You Load Your Account Safely?
You have several options for loading your account which includes:
Credit Cards
Debit Cards
eWallets
Each site is different – so be sure to see which options are available to you from the cashier page.
There you have it – hope you found this guide to playing bingo for money helpful and if you have any comments or suggestions we'd love to hear from you in the comment box below.
For more tips, we suggest you check out these resources:
A Beginner's Guide to Online Bingo
Happy playing.