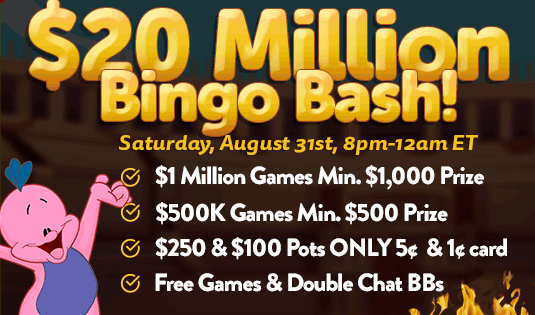 $20 Million Bingo Bash
This Saturday August 31st, Skippy is going to be giving up to a whopping 20,000,000 million dollars in just four (4) hours. Make sure you play the Licky Luck Bingo Room to win yourself a piece of this massive bingo pie. There will be non-stop million dollar games, five hundred thousand dollar games, free bingo games, 0 pots for only 5 cents a card, 0 pots for only 1 cent a card and double chat bonuses during the tournament!
Make sure you deposit before the tournament to avoid missing out on winning part of this 20,000,000 prize pool.