If there's one thing reality U.S. TV fans can thank their neighbors on the other side of the pond for it's Dancing with the Stars. This hugely-popular American TV series came to life following the success of the equally well-loved UK TV series, Strictly Come Dancing. Both versions feature some of our favorite sports, television, and supermodel celebrities learning (or sometimes just improving) their skills on the dance-floor. Here in America, we're so gripped by the weekly airings of Dancing with the Stars, that those of us who suffer from two left feet in reality at least now know the difference between a bolero and ballroom dancing, and a salsa and a shimmy.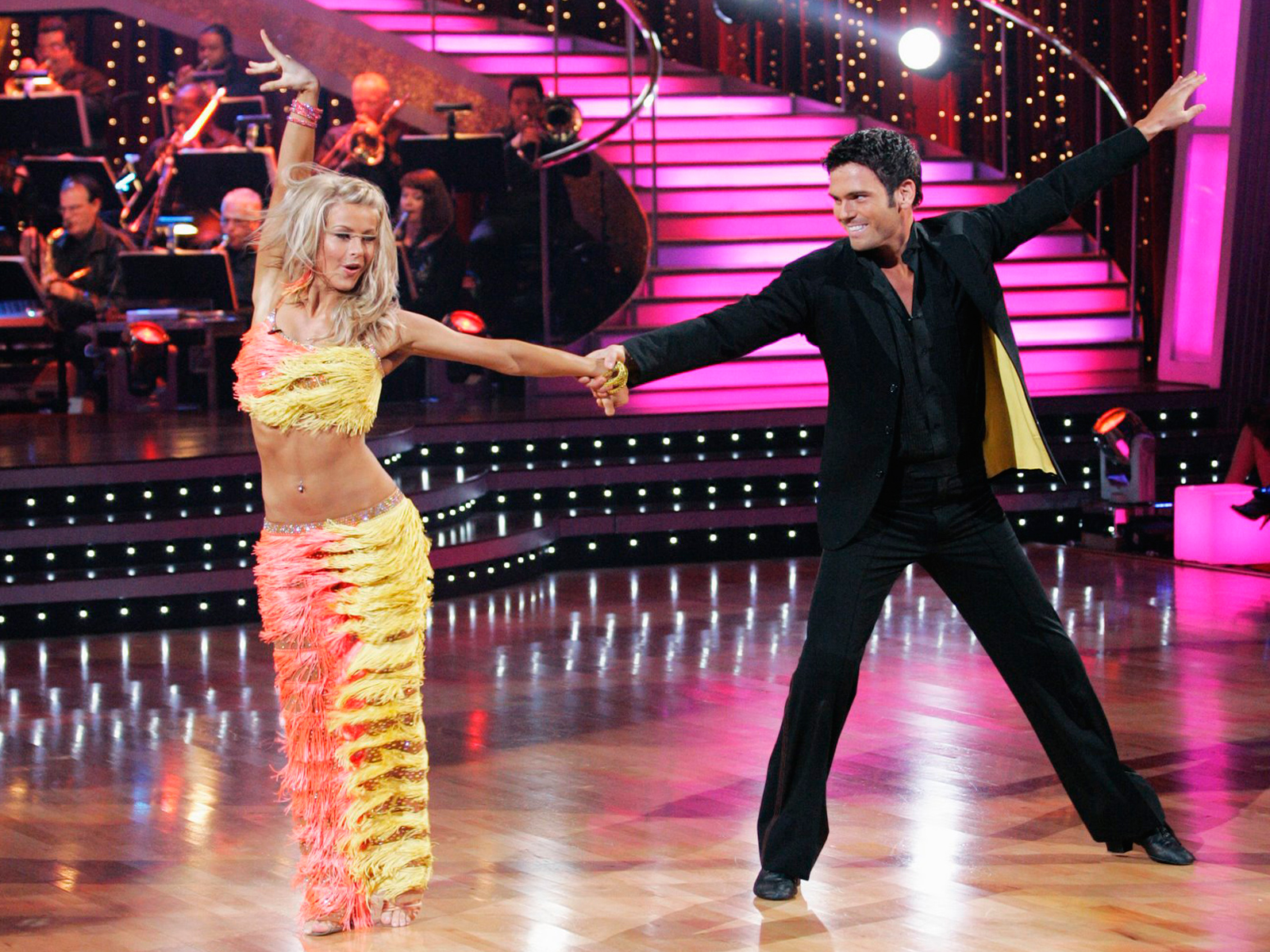 To keep us going until the Fall series begins in September 2014, we've been treated to the Spring series, which is the eighteenth season to run since the show began back in the summer of 2005.
Everyone, including Skippy at the BingoMania HQ is hooked on this show along with the TV drama series Game of Thrones.
Since the latest season started, we've seen two sports stars try their hardest to impress but get sent home with their tails between their legs in the first round of elimination. Long-distance swimmer, Diana Nyad, partnered up with Henry Byalikov, and successfully survived the show's first airing, in which none of the contestants were eliminated. Nyad told the media that she'd wanted to perform on the show for nine years, and thinks "it's spectacular", comparing dancing to "freedom". Her only regret on going home so soon is that she wished her and her partner, Henry, "could have had a few more weeks" to wow the judges. Diana wasn't the only celebrity to be eliminated in Week 2; joining her was Sean Avery, the former NHL player, who the viewers and judges voted bottom of the pack after his performance with professional partner, Karina Smirnoff.
In Week 4 saw James in a one-off partnership with Cheryl Burke as part of "switch up" night. 23-year-old James (who's a member of the boy band, Big Time Rush) was subjected to a serious grilling by Dancing with the Stars' new co-host, Erin Andrews, who was determined to find out if rumors that James is dating his dancing partner, Peta are true or false. The couple squirmed as Erin called them "adorable", and said she wanted a DWTS baby. All Peta could respond with was, "Oh my God", while Maslow told Peta, "You can't have a baby while you're dancing, alright?" Luckily, the duo soon managed to move the spotlight onto their dancing skills in Week 5, where they scored the first perfect score of the 18th season – 30 out of 30. Their impressive routine was performed to the popular song, "Let it Go" from the hit movie Frozen.
Elsewhere, there have been awkward moments of a less romantic nature, with Julianne Hough accusing professional dancer, Maksim Chmerkovskiy of being lazy and "phoning in" his performance in Week 4. While Maksim managed to maintain his composure on the live show, he swiftly spoke to the media to call judge Julianne's comments "absurd". Fans of the renowned, hot-headed dancer have sprung to his defence on social media, and have hinted that Julianne's comments may be biased as her brother, Derek Hough, is directly competing with Maksim in the dance competition.
As for the most tear-jerking performance of the season, in our mind, that award has to go to Paralympic snowboarder and actress, Amy Purdy, who dances with Derek Hough. Episode 3 saw the celebrities tasked with dedicating their performances to the most memorable year of their lives so far, and Amy, who lost both of her legs to meningitis in 1999, chose to tell her story through dance on the big night. Previously, Amy has kept her legs firmly covered during live performances, but Week 3 saw her proudly unveil her prosthetic legs for all to see. The pair performed their dance to "Only Human" by Christina Perri, causing tears to spring to many of the audience's and judges' eyes. Judge, Bruno Tolioni called the performance "borderline miraculous", and the pair received a glowing score of 36 out of 40.
One shock announcement that came after the show on 31st March 2014 was the sudden departure of 77-year-old movie actor, Billy Dee Williams, who cited back problems as his reason for bowing out of the competition early. As the oldest contestant to appear on Season 18, Billy managed to make it through the first round of eliminations on 24th March, but to most TV viewers, audience members, and judges, he was visibly struggling with both his rehearsals and live performances. In Week 1, he told viewers that he's had two hip replacements in the past and suffers from a "chronic back problem". Despite his dancing partner, Emma Slater, praising his resilience, "commitment and determination", the pair only scored 15 out of 30 for their cha cha cha.
One of the most entertaining episodes of Season 18 came courtesy of Week 5, where the theme was Disney Night. The evening saw game show host and comedian, Drew Carey and Cheryl Burke score 28 for their quickstep, which was performed to "Friend Like Me" from Aladdin; ice dancer, Charlie White and Sharna Burgess scored 37 with a jazz version of "Supercalifragilisticexpialidocious" from Mary Poppins; and Full House actress, Candace Cameron Bure and her partner Mark Ballas score 35 with their samba, which was performed to "Under the Sea" from The Little Mermaid. Despite not scoring the lowest score of the night, pop star, Cody Simpson and Witney Carson's samba to The Lion King's "I Just Can't Wait to be King" resulted in elimination.
Who will stay and who will go from the line-up of remaining contestants is a mystery every season which is one of the reasons we are all so glued to this show. However, provided America keeps tuning in to watch and vote each week, we're sure next seasons will have more twists and turns as seasons past.
With 15.44 million television viewers watching the premiere on 17th March 2014, and a steady figure of around 14m tuning in for every subsequent episode, Dancing with the Stars seems to be one US TV show that's going to be around for some years to come!
Can't wait for the next season to kick off.
What's been your favorite couple from this past seasons of Dancing with the Star? Share your thoughts for a chance to win 1 of ten (10) lucky $7 freebies.
Leave your comment and alias along with your favorite couple in the comment box below. Winner's will be randomly selected and credited over the next 48hrs. Good luck!