If you're like most bingo players, you've tried a lot of different online bingo sites and bingo halls, and you probably ran into some pretty strange bingo variants. The UK has a huge online bingo community, but the kind of bingo they play there are not the kind US players are used to. We're going to take a look at how different countries approach bingo and online bingo. You just might read a variant you'll want to try!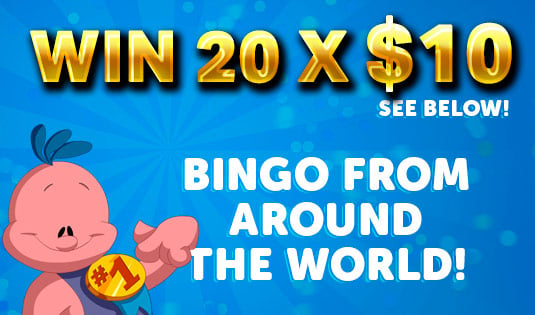 USA: 75-Ball Bingo
Here in the US, most of us grew up playing bingo at a very young age. You might even remember playing it in school, and it's the most common form of bingo being played in both bingo halls and online in the United States and Canada. In this type of bingo 75 balls are used and it's the one that most people are familiar with.
To play, there are five rows and five columns on each card. Each of the columns and rows corresponds with the word BINGO and a Free Space in the middle of each bingo card that falls in the row under the letter N. The total number of 75 possible numbers breaks down under each letter in the following way:
The letter B = 1 -15
The letter I = 16 - 30
The letter N = 31 - 45
The letter G = 46 - 60
The letter O = 61- 75
The object of the game is to get five numbers or four numbers and the free space covered going either horizontally, vertically, or diagonally. Some games may require players to have a blackout in which all numbers on their card is covered. Other games ask for geometric shapes, four corners, an X, or even pictures to be made up of the numbers and letters that are called.
The numbers are called out from a hopper filled with 75 bingo balls if playing in a physical bingo hall. A person designated as the bingo caller will call out the numbers to those in attendance. There is usually a screen to show the number and a leader board to show players the numbers that have been drawn from the hopper and announced by the caller. When playing online, numbers and corresponding letters are generated randomly through the software on the site that keeps things fair.
Depending on the requirements of each game, when a player gets a bingo, they call out bingo and the letters and numbers. If no one calls out bingo after a period of time, another number is pulled and the process repeats until someone calls out bingo. Once that happens, play stops, and the caller or an assistant checks the cards to see if the win is valid. Whether you are playing in a bingo hall or online, always confirm what that a game's winning conditions are.
When playing in a bingo hall, you can play with as few as one bingo card or sheet or as many as you like. Some online sites may have minimum or maximum numbers of cards depending on the game and the buy-in price. Whether playing in a bingo hall or online, it's important to never have more bingo cards in front of you to keep track of than you can manage. Many regular bingo players recommend that four is the ideal number or that you have no more than six at a time. It is a matter of preference. Online games of 75-ball bingo can be much easier to keep track of by utilizing the automatic daubing feature that most sites offer.

If you are looking for ways to win prizes by playing online, keep an eye out for promotions, special offers and tournaments that can offer bigger cash prizes. No matter where or when you play, the most important thing to remember about playing any type of bingo games is that it's all about having fun!
The UK and other UK Territories: 90-Ball Bingo
If you want to try a new kind of bingo 90-ball style, it can be a little different than what you might be used to playing before. Once regarded as the UK's exclusive take on Bingo, 90-ball bingo is now surging in popularity in the US and around the world. According to some gaming industry experts, it may just overtake 75-ball bingo in terms of popularity one day.
Whether you are playing in a brick and mortar bingo hall or online, you purchase bingo strips that are three rows with nine numbers each. There are five numbers in the boxes in each row and four empty boxes. Each of the nine boxes makes up a column. You will notice that there are no letters included with the numbers on a 90-ball bingo sheet. For this style of bingo, the columns break down in this way:
1 - 9 in the first column
10 - 19 in the second column
20 - 29 in the third column
30 - 39 in the fourth column
40 - 49 in the fifth column
50 - 59 in the sixth column
60 - 69 in the seventh column
70 -79 in the 8th column
80 -90 in the 9th column
Strips of nine numbers are sold in multiples of three to comprise a ticket, and those numbers appear randomly in their corresponding columns. There are usually a total of six tickets on a bingo sheet that are broken down randomly on the sheet. All 90 numbers will be included on a six-ticket sheet.
As with 75-ball bingo, when playing 90-ball bingo, the bingo caller will call out numbers from the hopper as they come up. If you are playing 90-ball bingo online, the numbers are generated through what is known as a random number generator. This is a type of software used on most online bingo sites to ensure numbers are truly random and fair for all players.
Generally, in 90-ball bingo, there are three prizes awarded during each game. To win, you can have a single line bingo where all of the numbers of a single row are called or a two-line bingo where all the numbers on any two lines of numbers on a bingo sheet are covered. Players can even get what is referred to as a "full house" bingo. For a full house, all of the numbers on three lines on the bingo sheet have been called and are covered. During a game in a bingo hall, you really have to pay attention to the numbers being called during 90-ball bingo. If playing at an online bingo site offering 90-ball games, most sites keep track of the drawn numbers for you through a convenient automatic daubing feature.
What makes 90-ball bingo so exciting to many players both in brick and mortar and online bingo sites is that it's entirely possible for players to win all three games! In addition, in most games, bonuses are offered, allowing lucky players to win really big when playing 90-ball bingo!
Mexico: Loteria
Loteria is a bingo variant, but a very strange one. Instead of using numbers, a special deck of 54 cards is used with different images on them. Players have 4×4 cards with corresponding pictures on them as their play cards. There are several ways to win depending on the variant played, including four-in-a-row, four-in-a-square, all four corners, and blacking out the whole cards.
Loteria callers have a set of riddles that they use to describe the cards before showing them. Those who can figure out the riddles early have an advantage over newcomers. Callers are rated on the cleverness of their riddles. It's a great way to learn some colloquial Spanish.
And instead of bingo, winners call out Loteria!
Thanks to online bingo, there are also minor variants you can find like 30-ball (speed) bingo, which is played on a 3×3 card, and 80 ball bingo, which is played on a 4×4 card. Smaller cards like these lead to faster games that appeal to some players. There are also strange variations like death bingo where getting a bingo kicks you out of the game!
The most common variants you'll find online are 75 and 90 ball, so anyone who wants to play bingo with foreign players should learn both variants. BingoMania offers both 90 balls and 75 ball bingo so you can pick the one you like the best! If you haven't tried one or the other, sign up for an account on BingoMania today.
What's Your Favorite Type of Bingo Game (75, 90, or Lotteria)?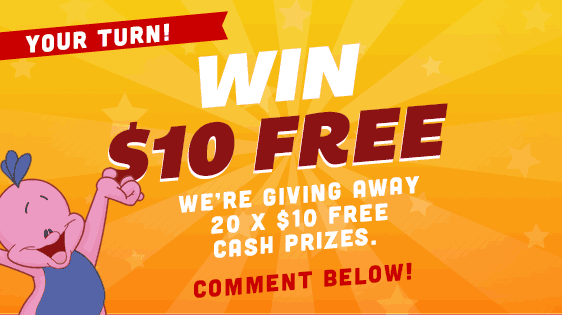 Like, Google or Share this blog post
Share your comments below
Include your Alias
and enter a chance to win 1 of 20 x $10 good luck charms
Winner's will be picked and credited by Monday, June 6, 2016.